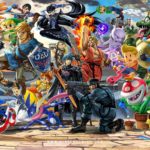 Here's our round up of players' tier lists of the Smash Ultimate version 7.0.0.
After a few months since the release of 7.0 in January, 2020, the tiers for Smash Ultimate seem to be agreed upon almost unanimously. A good amount of the same S tier characters and of course Little Mac on the bottom of the list (pls help him Nintendo).
Check out all the lists that we've collected for March, 2020 here below:
Samsora
My tier list ordered

Not answering questions pic.twitter.com/Xc4shbXgHN

— eU Samsora (@Samsora_) March 17, 2020
Dabuz
7.0 pic.twitter.com/vqsEpvE4wL

— 💋 Liquid | Dabuz 💋 (@DabuzSenpai) March 21, 2020
Maister
Tier List 7.0.0

Everything is ordered on Top and High Tier, and the rest is not. Only char not ranked is Sonic because I hate him since S4 and don't wanna bother with him lel.

Based on my opinion on chars potential and not results.

Won't be answering questions. pic.twitter.com/Pck0d9quyW

— Maister (@Maister_SSB) March 20, 2020
ESAM
7.0 tier list

I'm right, you're wrong, shut up pic.twitter.com/LhTPQTJumS

— ESAM (Panda Global) (@PG_ESAM) March 23, 2020
JP Smash Community
Izaw
Support Us
Go Ad-Free
Subscribe and become a Toptier Plus member today!
Subscribe